Singapore Service
Excellence Award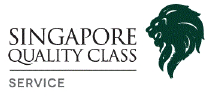 We are proud to announce that Joyre (Jia Le) has been recognised by Enterprise Singapore in 2020 for our commendable performance in business excellence. We would like to thank all our staff and customers for contributing to our achievement, we would not be able to do it without you. We will strive to continually give the best service quality and serve you better as our customers' satisfaction is our utmost concern!
We appreciate you
Building a relationship of trust with you has always been our top priority. Without the support of our clients, we would not have been this far today. As a gratitude of giving back, Joyre make it a point to celebrate birthdays with our VIPs, and invite our regulars down for buffets and events during festive sessions. Thank you for your loyal patronage and unwavering support. It has always been our pleasure to serve you.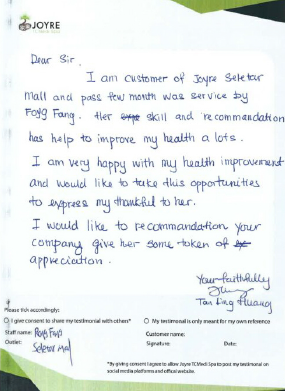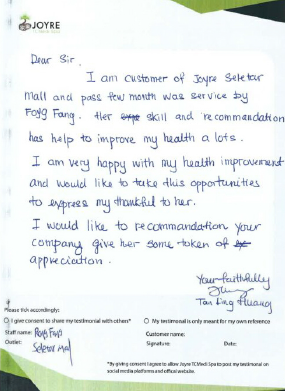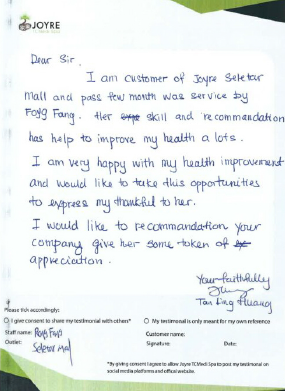 Client
Testimonials
Have you tried our services? Leave us a review during your next visit to our outlet.