Led by leading international and local research labs and scientists to manufacture Chinese herbal medicines, Joyre has successfully changed the health and wellness industry in less than a decade.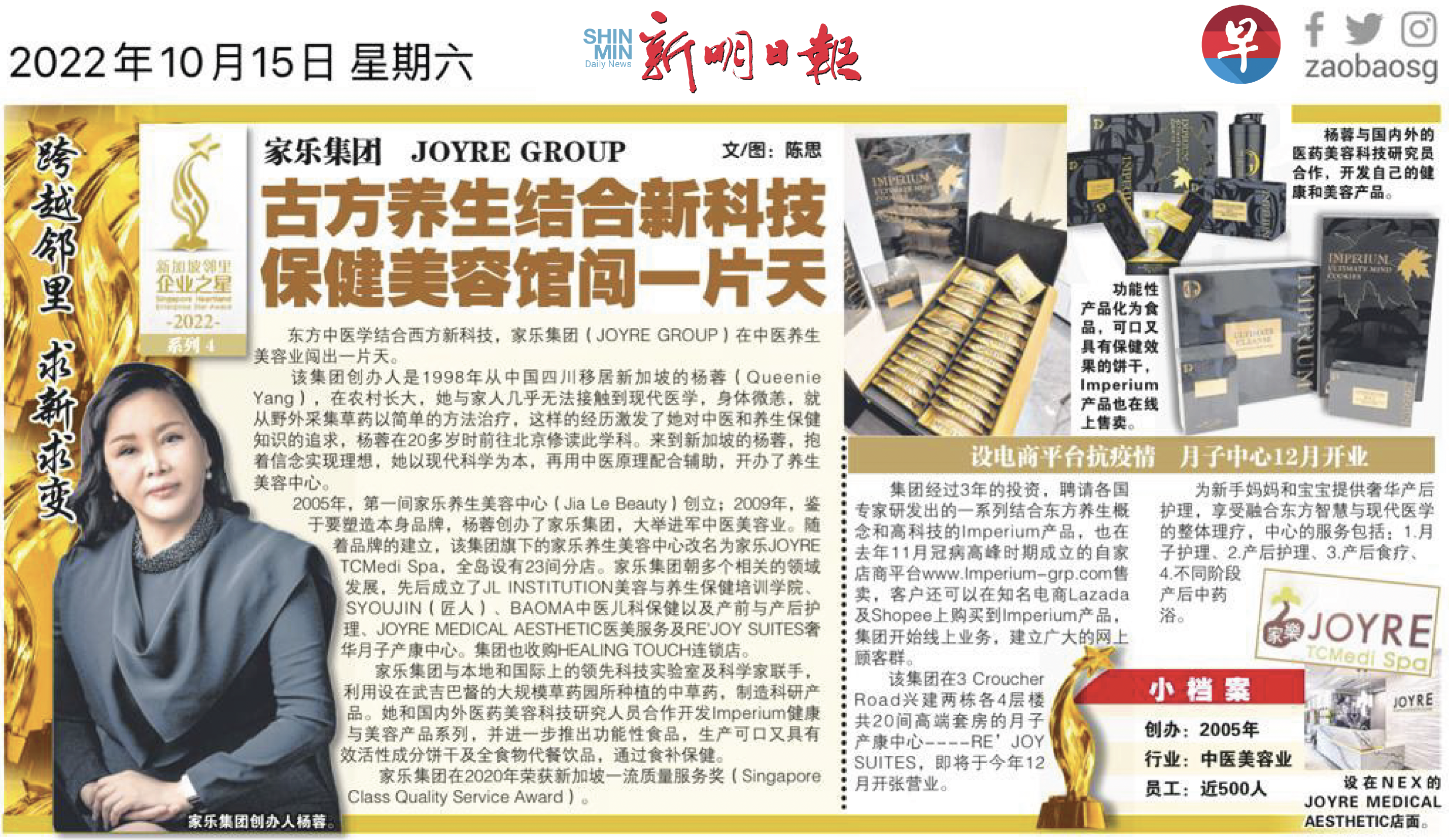 Combining Ancient Health Preservation Methods with New Technology: Joyre Group Paves the Way in Health and Beauty Industry.  Joyre Group, a renowned company in the field of traditional Chinese medicine (TCM) health preservation and beauty, has successfully integrated Eastern TCM practices with Western cutting-edge technology, carving a niche in the industry.
The founder of Joyre Group is Queenie Yang, who immigrated from Sichuan, China to Singapore in 1998. Growing up in a rural area where access to modern medicine was limited, Queenie and her family relied on simple herbal remedies gathered from the wild to treat minor ailments. This experience sparked her pursuit of TCM knowledge and health preservation. In her early twenties, Queenie traveled to Beijing to study this discipline. Upon arriving in Singapore, she combined her belief in modern science with TCM principles and established a health and beauty center.
In 2005, the first Jia Le Beauty Center was established. In 2009, with the aim of shaping its own brand, Queenie Yang founded Joyre Group and made a significant foray into the TCM beauty industry. As the brand grew, the Jia Le Beauty Centers under the group were renamed as Jia Le JOYRE TCMedi Spa, with a total of 11 branches across the island. Joyre Group expanded into various related fields and subsequently established JL INSTITUTION, a beauty and health training institute, SYOUJIN, BAOMA specializing in TCM pediatric healthcare, as well as prenatal and postnatal care, JOYRE MEDICAL AESTHETIC providing medical aesthetic services, and RE'JOY SUITES, a luxurious confinement care center. The group also acquired the Healing Touch chain of stores.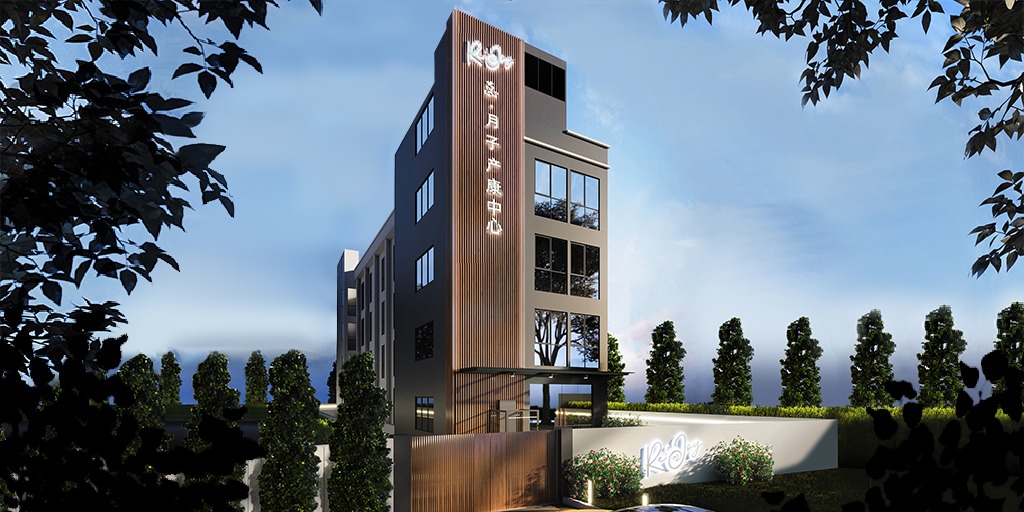 Joyre Group collaborates with leading local and international technology laboratories and scientists to utilize the extensive herbal garden located in Bukit Batok, where various Chinese herbs are cultivated. They manufacture research-based products by working with medical and cosmetic technology researchers from both domestic and international sources. Queenie Yang, in collaboration with these researchers, has developed the Imperium series of health and beauty products. Furthermore, they have introduced functional food products, producing delicious and effective cookies and meal replacement beverages that contain active ingredients from whole foods, promoting health through dietary supplementation.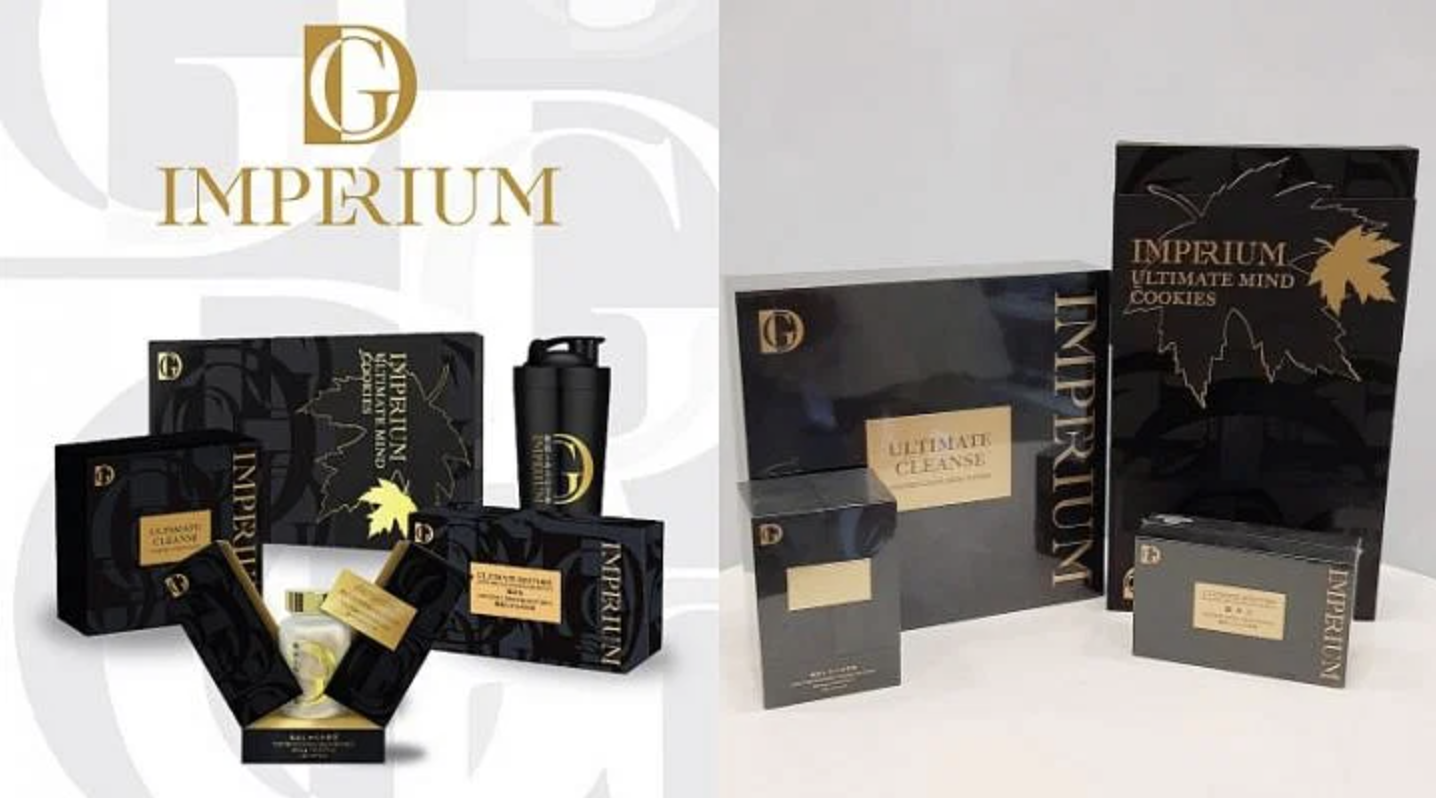 In 2020, Joyre Group was honored with the Singapore Class Quality Service Award, recognizing their commitment to providing excellent service and maintaining high-quality standards.